Contact Us
If you have any questions or queries or would like more information on how CloudScape Connect can help you then please do not hesitate to contact us.
Email:

info@cloudscapeconnect.co.uk
Telephone:

0345 688 7227
Fax:

0116 274 7365
Post:
CloudScape Connect Ltd

Unit Q, Troon Way Business Centre
Humberstone Lane, Leicester, LE4 9HA
Please note our office hours are 9am - 5pm, Monday to Friday.
Complaints & Code of Practice
If something isn't right, please tell us, either by phone, email or post (using the details above). We will acknowledge your complaint and respond within 2 working days by phone or email and in many cases much sooner (postal complaints may take an additional day or two arrive). Our response will outline the actions we will take and the timeframe to resolve the issue if it can't be fixed straight away.
If you are not satisfied with our response, or it is not put right, you may be able to use the ISPA Ombudsman Services: Communications (OS:C) alternative dispute resolution service (approved by Ofcom) at no cost to you. When we receive your complaint we will advise you if it falls within the scope of the alternative dispute resolution service and provide you with full details on how to refer your complaint.
Download a copy of our Code of Practice Regarding Complaint Handling and Disputes.

CloudScape Connect Ltd is a member of the ISPA and is bound by its Code of Practice.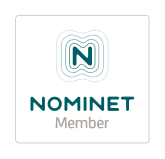 CloudScape Connect Ltd is a member of Nominet and UK Domain names are subject to Nominet's terms and conditions

CloudScape Connect Ltd is registered in England number 8898732